Meet the Team
Dr. Steve Koehler
Veterinarian, Owner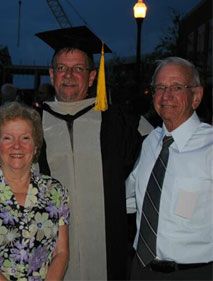 Dr. Koehler has been practicing veterinary medicine since graduating from Ohio State University's College of Veterinary Medicine in 1981, and has co-owned Middletown Animal Clinic since 1992. He and his wife Barbara have 3 children, one of which, Stephanie, graduated from Auburn University's College of Veterinary Medicine. He and Barb have a dog named Addith, or Addie for short.

Years in Practice: 35 Years
Education: The Ohio University College of Veterinary Medicine
Dr. Stephanie Koehler
Veterinarian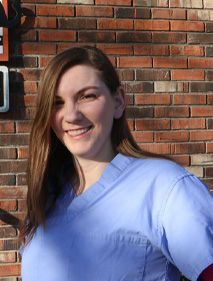 Dr. Stephanie (Koehler) graduated from the Auburn College of Veterinary Medicine in May of 2012. She spent the following year completing an internship at the VCA Emergency and Specialty Center in Seattle, Washington. She was very excited to return home and rejoin the team at Middletown Animal Clinic. She has two puggles named Mugsy (Bug) and Cricket who have been her travelling companions over the past several years.

Years in Practice: 5 Years
Education: Auburn University college of Veterinary Medicine
Dr. Marilyn McReynolds
Veterinarian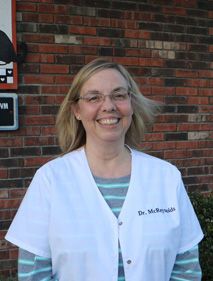 Dr. Marilyn McReynolds has been practicing veterinary medicine since graduating from Auburn University College of Veterinary Medicine in 1988. She is a Louisville native and received her undergraduate degree from Morehead State University. Dr. McReynolds, her husband Doug, and son John, have 2 dogs. Riley is a terrier and Stormie is an australian shepherd. You will always find Dr. McReynolds with a smile on her face as she strives to practice with compassion, educate clients on preventive care, and form lasting bonds with clients and their pets. Outside of work, Dr. McReynolds enjoys spending time with family and friends, flower gardening, and taking walks with her dogs.

Years in Practice: 27 Years
Education: Auburn University college of Veterinary Medicine
Dr. Greg Bishop
Retired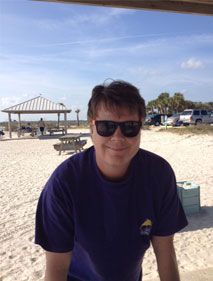 Dr. Bishop has been practicing veterinary medicine since 1986, and co-owned the practice from 1992-2014. He and his wife Mary Lee have now retired and moved to Florida to enjoy their retirement.

Years in Practice: 29 Years
Education: Auburn University college of Veterinary Medicine
Etalka Mattingly
Technician / Patient Medical Care Team Member
Etalka, or ET for short, has worked here at Middletown Animal Clinic since 1994 and is a member of the patient medical care team and enjoys working with the sweet animals. She herself has 3 dogs and 3 cats that she loves more than anything!

Years in Practice: 21 Years
Melanni Otto
Receptionist / Patient Medical Care Team Member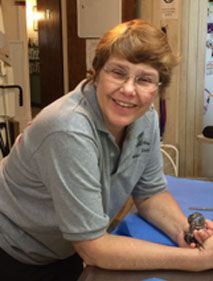 Mel is a member of the patient medical care team. and has worked here at the clinic since 1998, and dabbled around in many careers prior. Mel has done everything from being a Carny to being a Licensed EMT and a volunteer Firefighter. However, once she got here at the clinic, she discovered that her true love was animals and that this was the right place for her.

Years in Practice: 17 Years
Laura Shircliff
Receptionist / Client Care Team Leader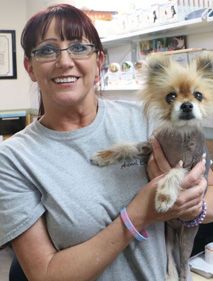 Laura has worked here at Middletown Animal Clinic since 2008. She also has another job at a salon in town, but loves working with the animals and the MAC family. She and her husband John recently lost their beloved cocker spaniel Rocket to a terrible acute disease. Once they are ready they plan to adopt another sweet baby to give all their love to.

Years in Practice: 7 Years
John Downs
Patient Medical Care Team Member
John is a member of our patient medical care team. He is currently studying at Univeristy of Louisville with the goal of entering Veterinary School.

Years in Practice: 3 Years
Education: University of Louisville
Andrea Bright
A new DVM!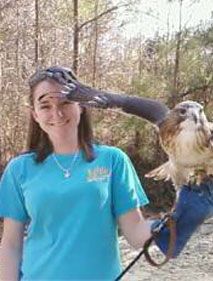 We are both happy and sad to report that Andrea has left our Middletown Animal Clinic family. She has recently (May 2017) graduated from Auburn College of Veterinary Medicine and is starting her career in Texas. Join us in wishing her the best of luck.

Education: Auburn University College of Veterinary Medicine
Jenni Farrel
Surgical Technician / Receptionist / Client Care Team Leader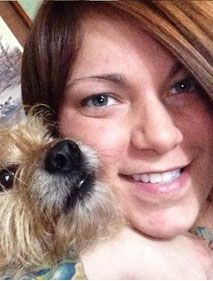 Jenni has worked in the veterinary medicine field for several years. She graduated from IUS with a finance degree. She has a terrier mix named Toby who she loves!​ She has recently added 2 cats and 3 more dogs a snake a pig and some chickens to her family.

Years in Practice: 11 Years
Education: Indiana University Southeast
Alex Zink
Technician / Patient Medical Care Team Leader
Alex is a friendly person who likes to play, coach, and watch sports. He has a dog named coli who is awesome and fun. He loves to work in the pet / animal field and is enthusiastic and loves what he does.

Years in Practice: 1 Year
Interest: Sports, Dogs, Outdoors
Heather Coburn
Technician / Patient Medical Care Team Member
Heather is the proud mom of 4 human children, a dog, cat and bearded dragon. She loves working in the yard and all kinds of art projects.
Ashley Danielson
Receptionist / Client Care Team Member
With a background in reception and a love for animals, she knew this was the job for her. Ashley is also a licensed esthetician and certified personal trainer. In her spare time she enjoys reading, baking and prepping for bodybuilding/fitness contest.
Years in Practice: 1 Year